Corporate Gift Ideas - Jars of Dough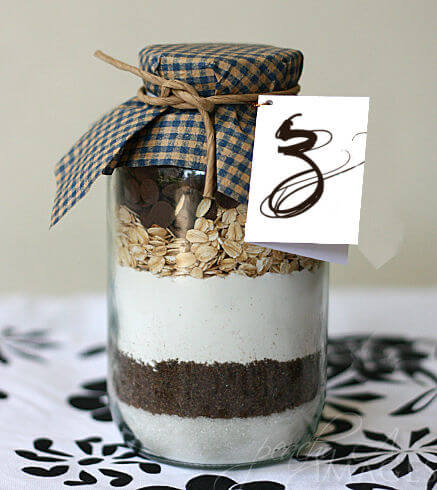 All you do is add eggs and Butter. These jars are available in Chocolate Chip, Oatmeal Raisin, Oatmeal Chocolate Chip (displayed here) and Fudge.

Each jar costs approximately $20.00 + HST.

Only available by special order and depending on quantity at least 3 days required.

Please send us an e-mail or call us with your corporate gift requirements and we will send you a quote.
Click here to get back to main corporate ideas page.